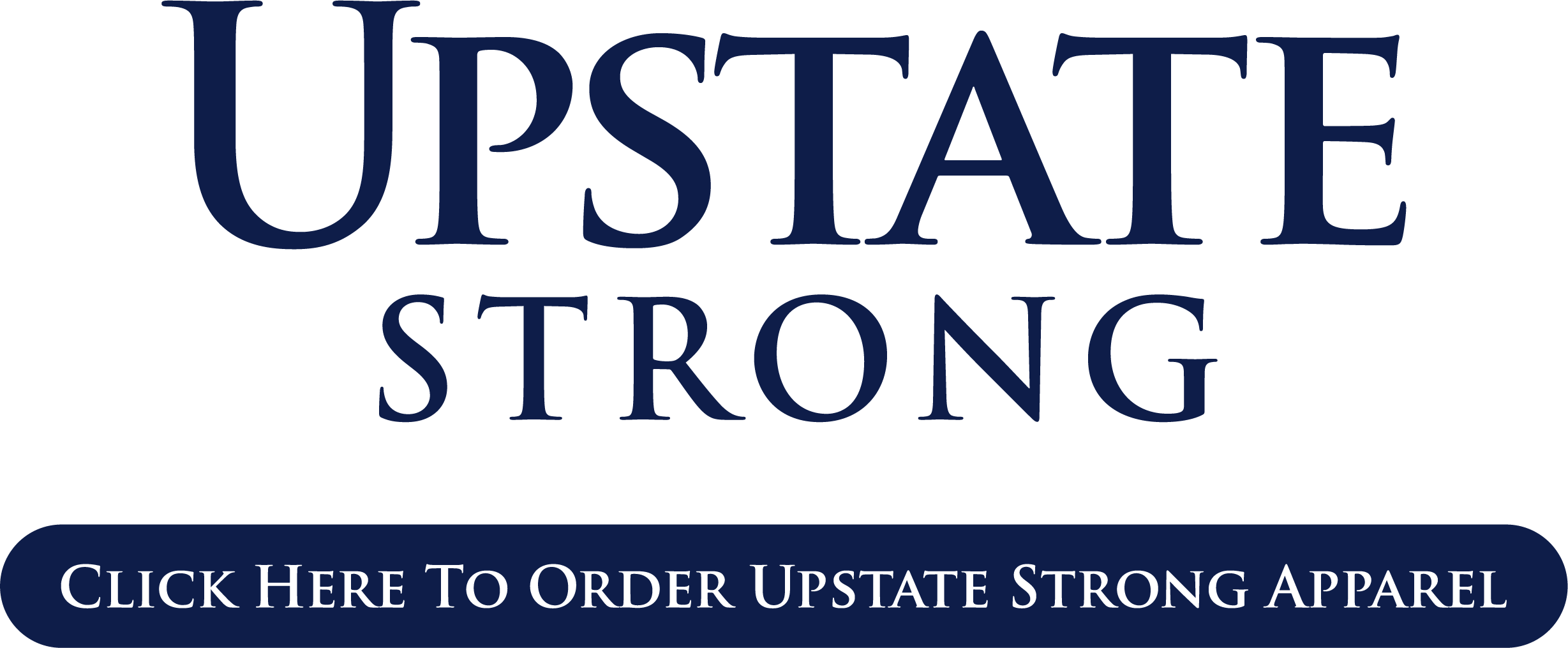 Orders submitted during the month of June will be delivered by approximately July 14, 2020
Limited Edition Upstate Strong T-Shirts will be available to order until June 30, 2020, with an estimated delivery date of July 14, 2020.
Welcome to the Upstate University Hospital Custom Apparel Store!
With custom catalogs for the following departments:
Upstate Strong Apparel Fundraiser | New Items | 3 West | Advanced Practice Services | Brain & Spine Center | Cancer Center | Community Campus 4 North | Community Campus Orthopedics | Comprehensive Stroke Center | Golisano Children's Hospital - Hematology/Oncology | Heart & Vascular | Human Resources | Information Management & Technology | Information Management & Technology, Educational Communications | Neurosurgery | Nursing/College of Nursing | Nursing Fall Awareness | Outpatient Departments | Pediatric Cancer Center | Post-Anesthesia Care Unit (PACU) | Regional Perinatal Center | Regional Rehabilitation Center | Respiratory Therapy | SUNY Upstate Training Department (Development & Learning) | Upstate University Medical Associates at Syracuse, Inc. (UUMAS)
The logos below are available for embroidery
If your department logo is available for embroidery but your department doesn't have a catalog, you can order from any of the available catalogs and enter your department logo in the Order Remarks field at checkout.
If you don't see your department logo or want to add a catalog for your department, email Bre Lioto at blioto@justtherightstuff.com.